Reflections lecture programme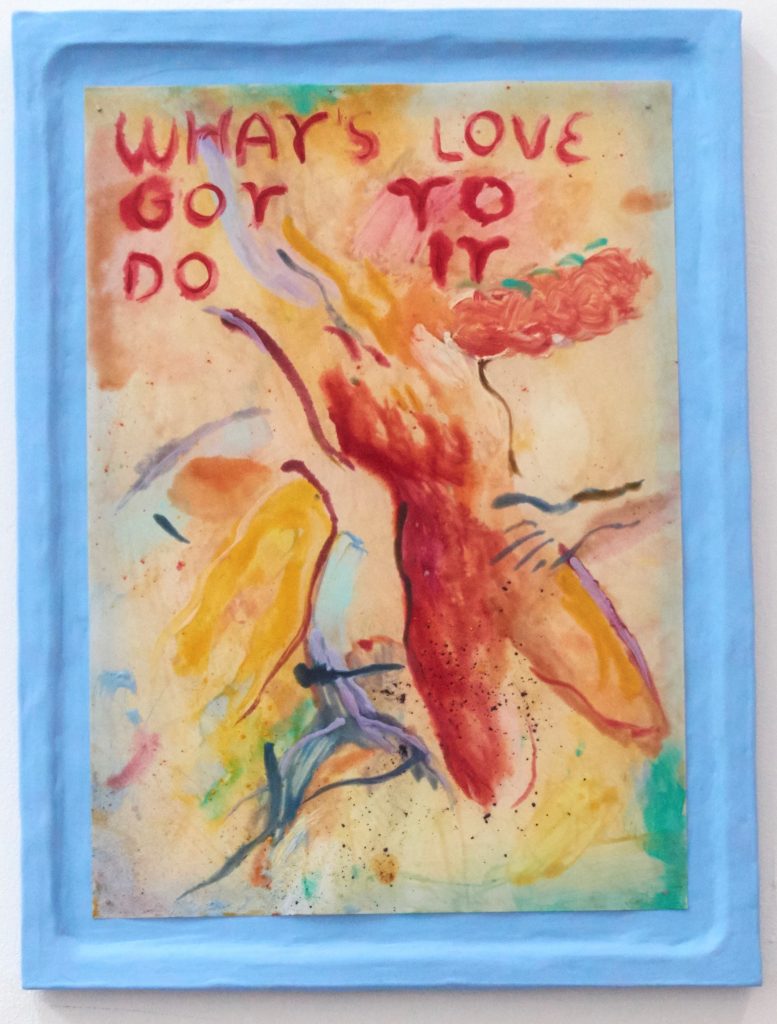 Thursday, February 6
13:00 – 14:30
Investing in Art driven innovation
Hosted by In4Art
In4Art collects art that pushes the boundaries of technological or material research and invests in the creation of art driven innovation. In this lecture they will share their vision on the basis of various works from the collection and which will be shown at the fair. Afterwards a joint round of various works at the fair.

Register: info@in4art.eu
15:00 – 16:30
Talk 'Lines of Travel'
Continuous artistic discourses between Rotterdam and Vancouver
Hosted by MOVEABLE TYPES & Witte de With Centre for Contemporary Art
A conversation between Wil Aballe, director of Will Aballe Art Projects from Vancouver, and Evann Siebens, photography, video, installation and performance artist, Vancouver. What makes Rotterdam and Vancouver comparable, and what has made a comfortable dialogue about contemporary art become possible in recent decades?
Register: reservations@wdw.nl
17:00 – 18:30
HART talk
The Medium is the Massage: publishing of and about art
The Belgian magazine HART invites various other art media for a discussion about how the various media massage our attention. What is the state of art criticism? Is the word still more important than the image, and is print still more important than web? Where are the new forms of writing? And what about social media? In other words: how do we publish (about) art today?

Panel:
Stefan Ruitenbeek (Keeping It Real Art Critics)
Lander Allaert (Superstars Magazine - Flexboj & L.A.)
Mirthe Berentsen (Vrij Nederland, De Volkskrant, de Groene Amsterdammer...)
Kathleen Weyts (HART)
Moderator: Pieter Vermeulen (HART)
Register: events@hart-magazine.be
---
Saturday, February 8
13:00 – 14:30
Lecture about video art can be seen at citizenM Projections
Hosted by: Centraal Museum Utrecht
Bart Rutten, artistic director of Centraal Museum Utrecht, talks about video art, based on a selection of video works, on display at citizenM Projections at Art Rotterdam. Rutten is one of the committee members who made the selection for this video section (also see page 3).
Register: info@artrotterdam.com with the subject 'video art lecture/Bart Rutten'
15:00 – 16:30
Talk: Marc Mulders about 40 years of artistry
Dutch spoken
Art critic Hans den Hartog Jager in conversation with Marc Mulders about the publication of Mulders' book Hortus Deliciarum - Garden of pleasure. This brings together for the first time the development of nearly 40 years of Mulders' artistry.
Marc Mulders is one of the most talked-about artists in the Netherlands. He is authentic and driven, loved by a wide audience and controversial. The garden as a beneficial place is an important source of inspiration for Mulders and also provides the ideology of the book that will be published in mid-February.
Register: info@artrotterdam.com with the subject 'Talk Marc Mulders'
---
Location: Reflections Room, on the Art Rotterdam exhibition floor. Only accessible by stairs, no lift. Free admission with Art Rotterdam ticket | English spoken