The Performance Show | AVL Mundo / Atelier van Lieshout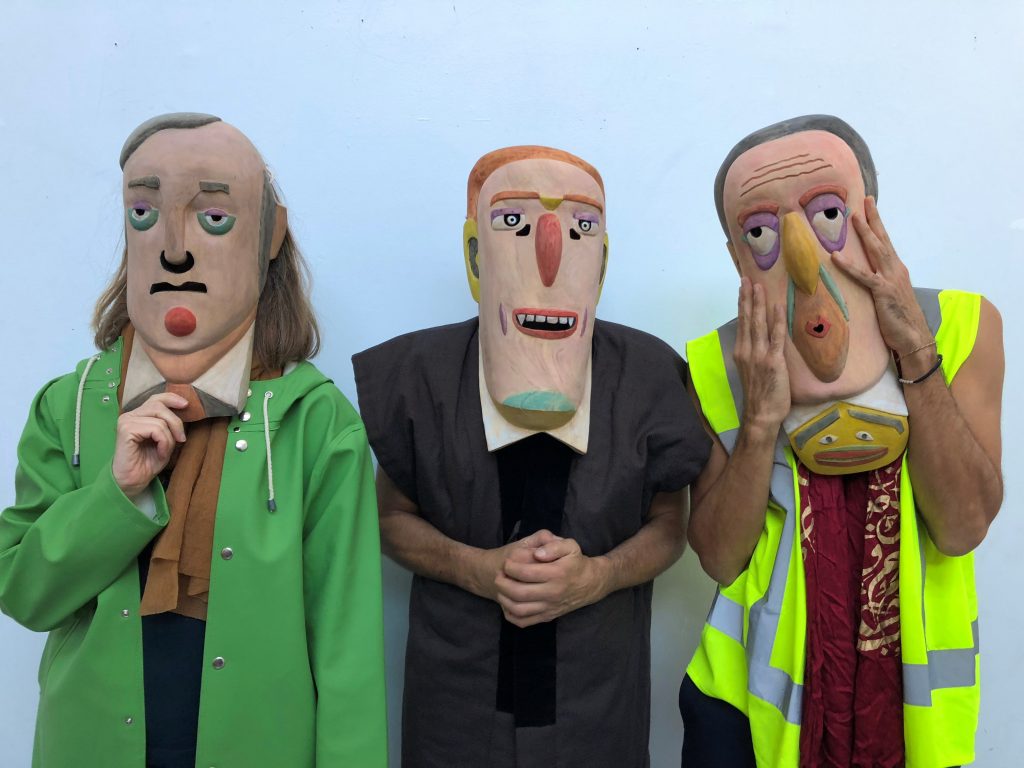 The Performance Show is a new initiative from Art Rotterdam and
offers visitors a varied and continuous program from Friday through
Sunday at a stone's throw from the fair: in the industrial setting of
AVL Mundo/Atelier Van Lieshout.
The programming is compiled by Zippora Elders, artistic director of Kunstfort bij Vijfhuizen and curator of modern and contemporary art.
'In the world of contemporary art, the interaction
between performance and visual arts is an important topic for discussion. It is therefore logical to also pay attention to this during Art Rotterdam.'
What can visitors expect at The Performance Show?
Elders: 'Performance art is both vulnerable and fleeting as well as daring and present. The discomfort, engagement and alienation that you see raise questions about physicality, space, presence, interaction and being human. As a spectator, you therefore have a very direct relationship to the performance and the performer. I find it an honour to be close to that.'
What makes AVL Mundo/Atelier Van Lieshout so suitable for performance art?
Elders: 'AVL Mundo is the perfect place for the most diverse
performances. The spaces are not only huge but also raw and
industrial. It is quite special that a number of new AVL rooms are
being opened to the public for the first time for The Performance
Show. The location thus becomes a destination in itself with its own
routes, all kinds of spaces and continuous, always surprising programming of which the visitor, as it were, becomes a part.'

At The Performance Show is also Atelier Van Lieshout's Pendulum (2019) on display. This huge clock was previously exhibited in New York, now for the first time in The Netherlands. Pendulum is a massive, mechanical clock powered by a swinging pendulum. The clock's hands tick loudly, ominously counting down to the "end of everything" which then ushers in the "beginning of everything" - a perpetual cycle of destruction and creation characteristic of our constant search for utopia.
Atelier Van Lieshout is the studio founded by sculptor, painter and visionary Joep van Lieshout. After graduating at the Rotterdam Art Academy Van Lieshout rose to fame with projects that travelled between the world of easy-clean design and the non-functional area of art: sculpture and installations, buildings and furniture, utopias and dystopias.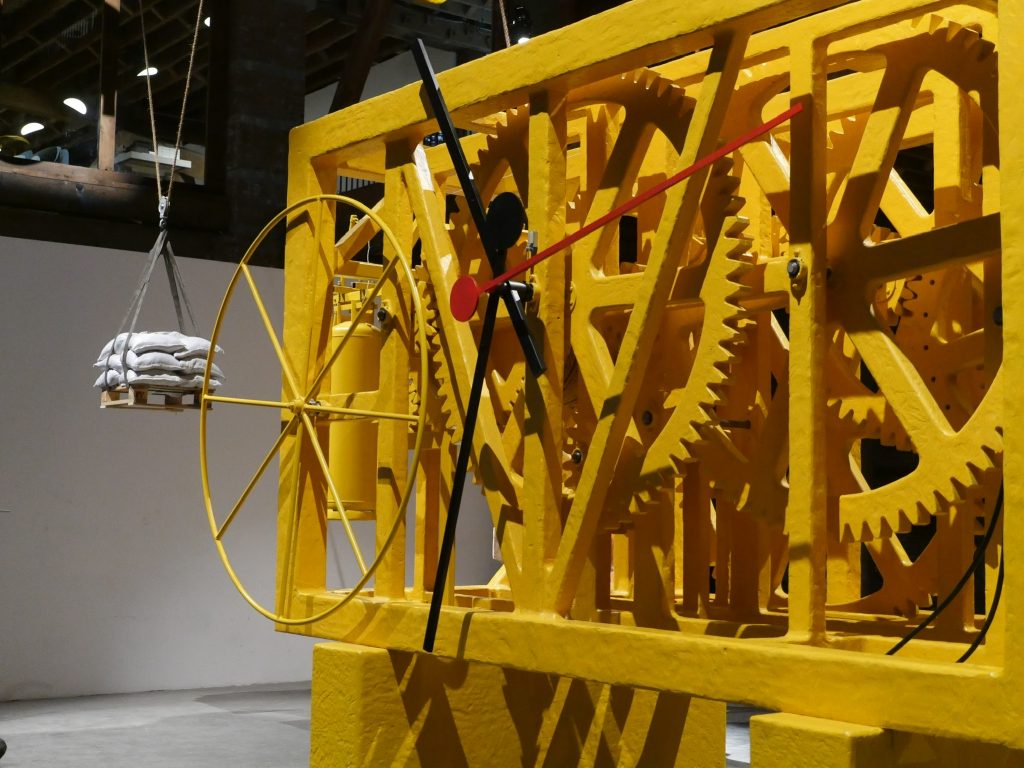 Participating performances ao:
Alice Anderson
Bradwolff & Partners | Ruta Butkute
Bruthausgallery | Ben Bennaouisse
Ellen de Bruijne Projects | Mauricio Limon de Leon
Heden | kunrad
MAMA | REB/de Vries
Galerie Ron Mandos | Kendell Geers
Marres, Huis voor Hedendaagse Cultuur | Katja Heitmann
Contemporary Monk| Dawn Nilo
Sexyland | Arthur van Beek
Stigter Van Doesburg | Feiko Beckers
Catinca Tabacaru | Rachel Monosov
Vlaams Cultuurhuis de Brakke Grond | Ode de Kort
Vleeshal | Bert Scholten
---
---
Some of the performances use stroboscopes and flashing light that could influence visitors with light-sensitive epilepsy of other light sensitivities.
---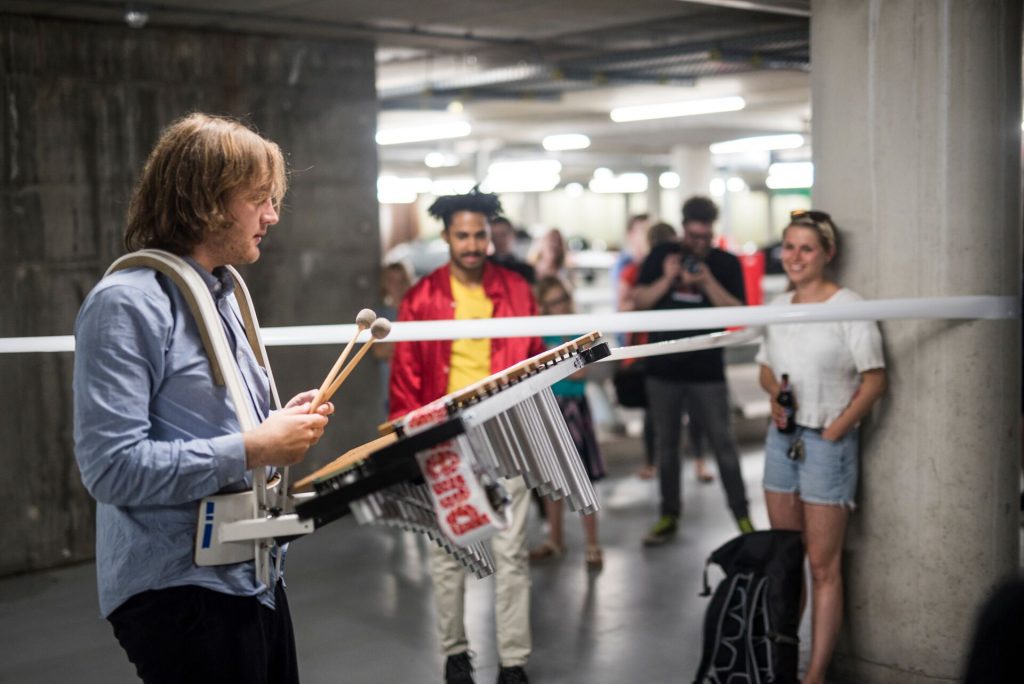 ---
Friday February 7 from 9 PM till 6 AM After Party Art Rotterdam Week @ M a a s C i t y L o u n g e

Keilecafe + AVL Mundo + Joeri Woudstra join forces in the night of February 7 at this new venue for an after party of Art Rotterdam Week.

Art by Joep van Lieshout and a light installation by young artist and musician Joeri Woudstra aka Torus are part of the lounge where everyone can dance the day off to the music of ex KABK students Torus and Woody'92 accompanied by a load of emerging Rotterdam. DJs.
Adress: M a a s C i t y L o u n g e
Keileweg 10A, 3029 BS Rotterdam
Tickets:
Free entrance until 23:00H
Online: 15,-
At the door: 20,-
Saturday February 8 2PM keynote by Jenny Schlenzka (director of Performance Space New York) at The Performance Show in collaboration with Witte de With, center for contemporary art
Sunday February 9 afternoon finissage with several stage performances at The Performance. Show presented in collaboration with WORM (a.o. Natalia Papaeva, Anthony Huseyin, R0ts)
---
Admission € 10 (at the cash register, only card)
Online combi ticket Art Rotterdam + The Performance Show € 24
Children up to 12 years old: free entrance
Address:
Atelier van Lieshout
Keileweg 12-18 Rotterdam
Opening hours:
Friday 7 to Sunday 9 February
11 am - 7 pm
---
Artistic leader: Zippora Elders
Business leader: Floor van Spaendonck
Production: Jim van Geel
Installation: Johan de Bruijn, AV Registered
Installation design: Klaas Rood, Tom Postma Design
Consultant Art Rotterdam: Liv Vaisberg
Graphic design: Laura Pappa
Location: Atelier van Lieshout / AVL Mundo
Advisors selection: Anne Breure, Juliette Jongma, Sjoerd Kloosterhuis, Milos Trakilovic, Marjolein Vogels
Board: Salomon Frausto, Dorine Schreurs, Marian van Zijll Langhout
Partners: Stichting Droom en Daad, Rotterdam Festivals, Witte de With, WORM