NN Art Award Public Choice | meet the contenders and vote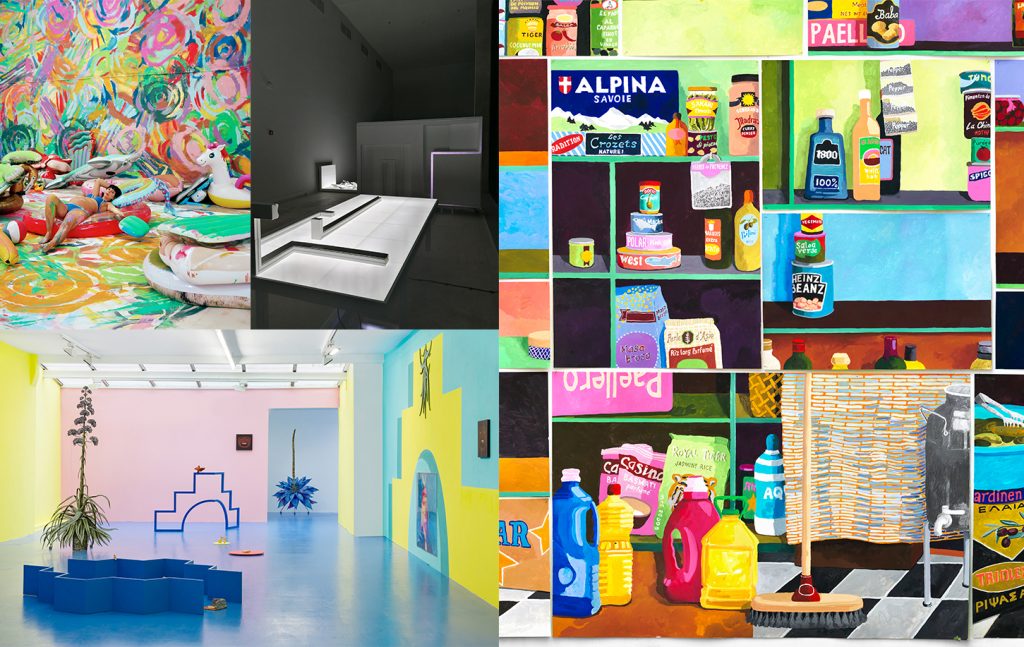 During Art Rotterdam, the professional jury will announce which artist is the winner of the fifth NN Art Award. This time you have influence too. In honor of the five-year anniversary, this edition also has a public award. Cast your vote now and maybe your favorite will win €5,000 from the NN Art Award Public Choice!
The contenders
The NN Art Award is an incentive prize for a promising artist who has been educated at a Dutch art school. The expert jury has nominated four artists. Here are the contenders you can vote for: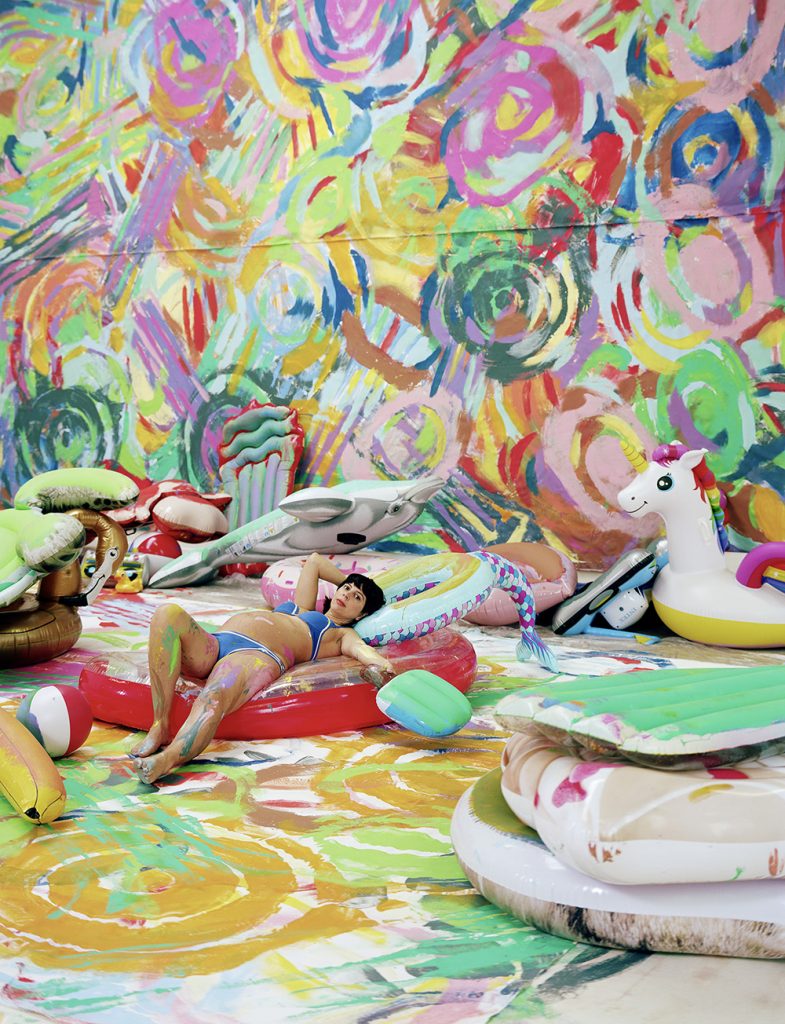 Priscila Fernandes
Her work deals with the role of play, education, productivity and leisure in our society. "I find it fascinating how important work has become. Our self-esteem increasingly depends on our productivity. I notice that myself. I find it hard to do nothing and just play around in my studio. With my works I want to explore these personal and social struggles."
To read the full interview with Priscila Fernandes, click here.
Priscila Fernandes' work will also be on display at the fair in the Division of Labor booth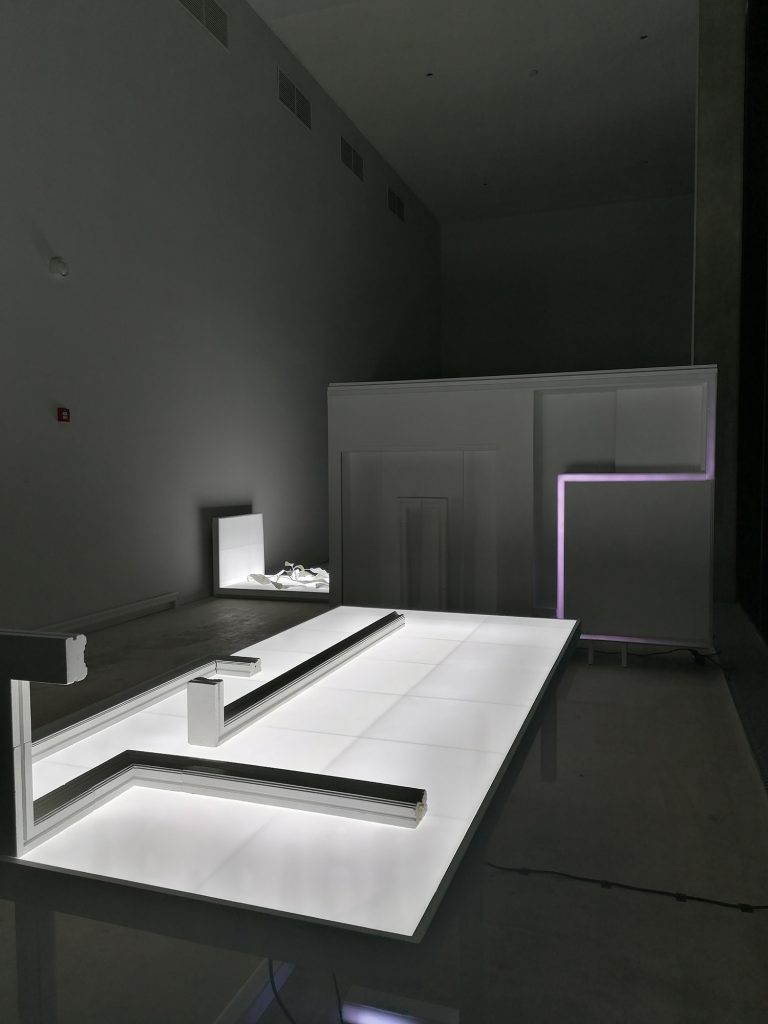 Lilian Kreutzberger
She started her career as a painter. In recent years she has taken a new path. "In recent years I have been working from the speculation that the world will be completely digital in the future. In such a digital world, objects, walls and buildings are no longer made of materials. There are then no more edges that distinguish objects from each other. The original functions of objects disappear." I use that in my work."
To read the full interview with Lilian Kreutzberger, click here.
Lilian Kreutzberger's work will also be on display at the CINNNAMON booth at the fair.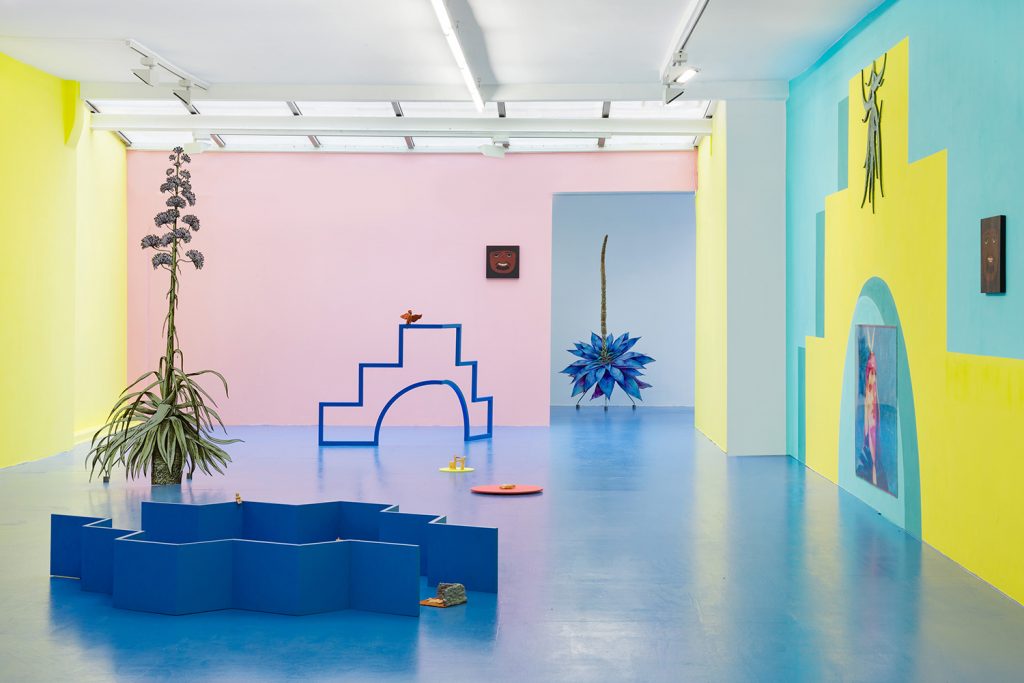 Claudia Martinez Garay
Claudia Martínez Garay was born in the Andean region, in Peru. Her roots are a great source of inspiration for the art she makes: digital murals and small ceramic sculptures. "My work is about the socio-political history of my country, Peru. I am interested in questions such as: What influence has colonialism had on our culture and art? And how has the cultural heritage of the original inhabitants of Latin America, such as the Incas and Mochicha, been preserved and passed on?"
Her works are multidisciplinary: a combination of paintings, prints, sculptures and videos. At Art Rotterdam she shows an installation with works from her ongoing series Pacha. These are large graphic murals and prints with contrasting colours.
To read the full interview with Claudia Martinez Garay, click here.
The work of Claudia Martinez Garay will also be on display at the GRIMM Gallery booth at the fair.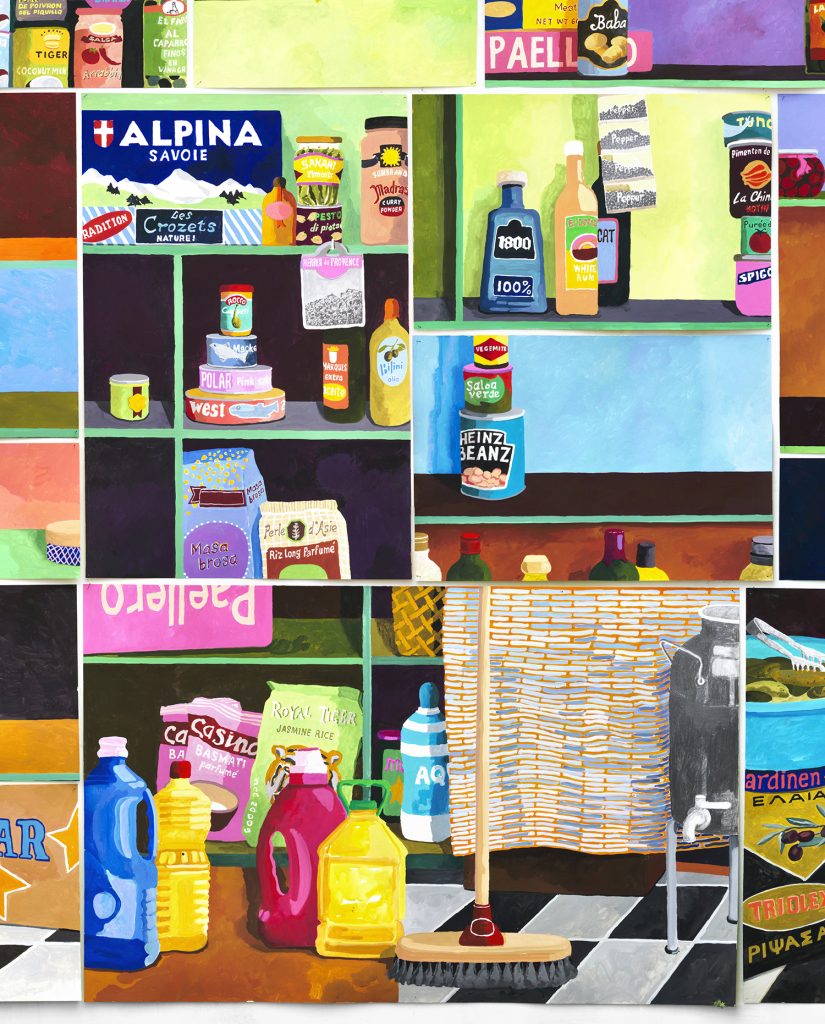 Erik Mattijssen
He portrays people and places on the basis of things. His still lifes emphasize his love for things. For colors and for light. He uses pencil for fine work, pastels for a natural effect, and gouache paint to set colors firmly. "My works are still lifes of a collection of things. They tell something about the people I meet, or places I've been. I bring different elements together in one image, such as objects, memories or situations. This creates a kind of collage."
If you want to read the full interview with Erik Mattijssen, click here.
Erik Mattijssen's work can also be seen at the Cokkie Snoei stand at the fair.