Prospects exhibition - Mondriaan Fund shows talent: on view during summer edition Art Rotterdam
Spread over two locations on the grounds of the Van Nelle Factory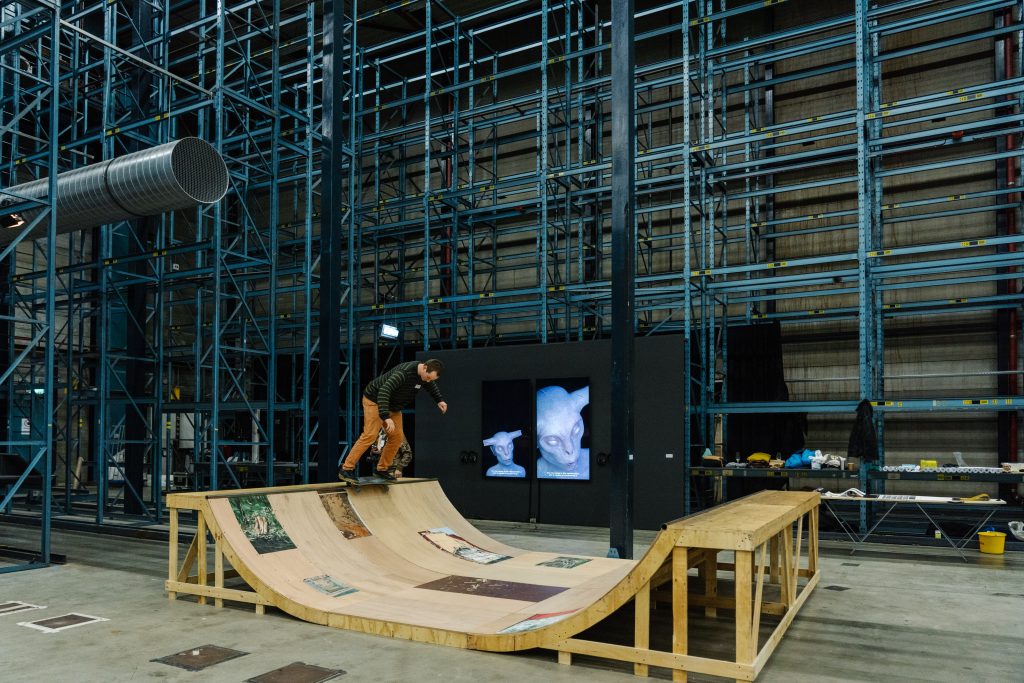 During Art Rotterdam 2021, from 1 - 4 July, the Mondriaan Fund will be presenting the exhibition 'Prospects-Mondriaan Fund shows talent' for the ninth time. At the Van Nelle Factory, guest curator Johan Gustavsson is putting together an exhibition featuring the work of 75 visual artists who received a subsidy in 2019 to launch their professional careers.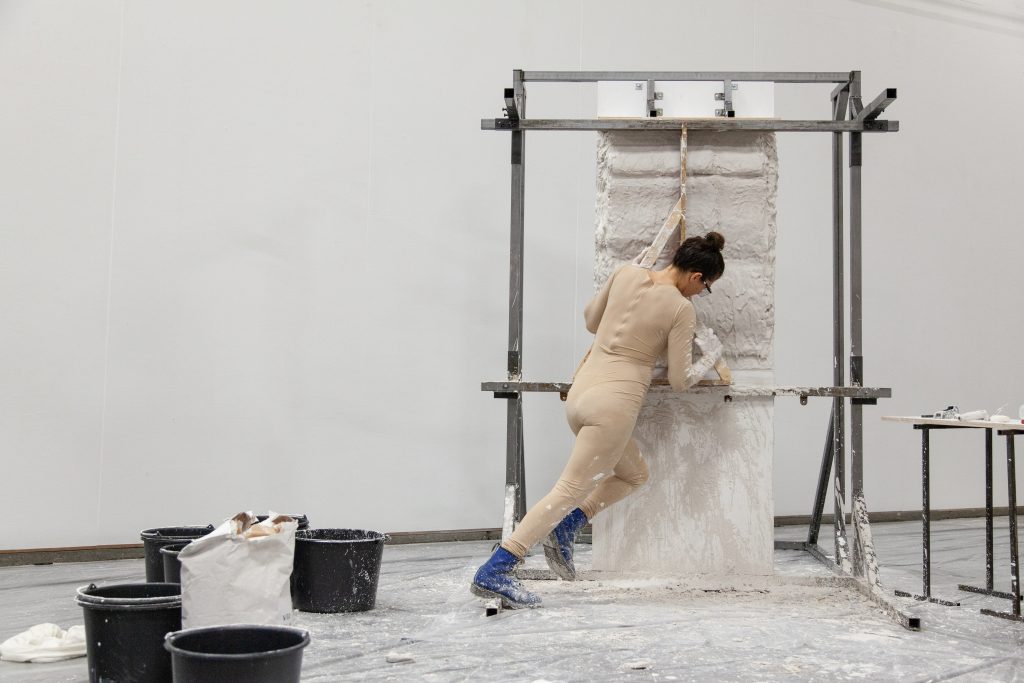 This year's exhibition is spread over two locations on the grounds of the Van Nelle Factory. The works of art can not only be seen in the former Distribution Centre, but also in one of the opposite Schiehallen buildings and on the grounds outside. Clear routing has been implemented in both halls, so that visitors can walk around safely and see all of the works of art. It promises to be a fantastic exhibition, ranging from photography to film, paintings to installations and tapestries to objects.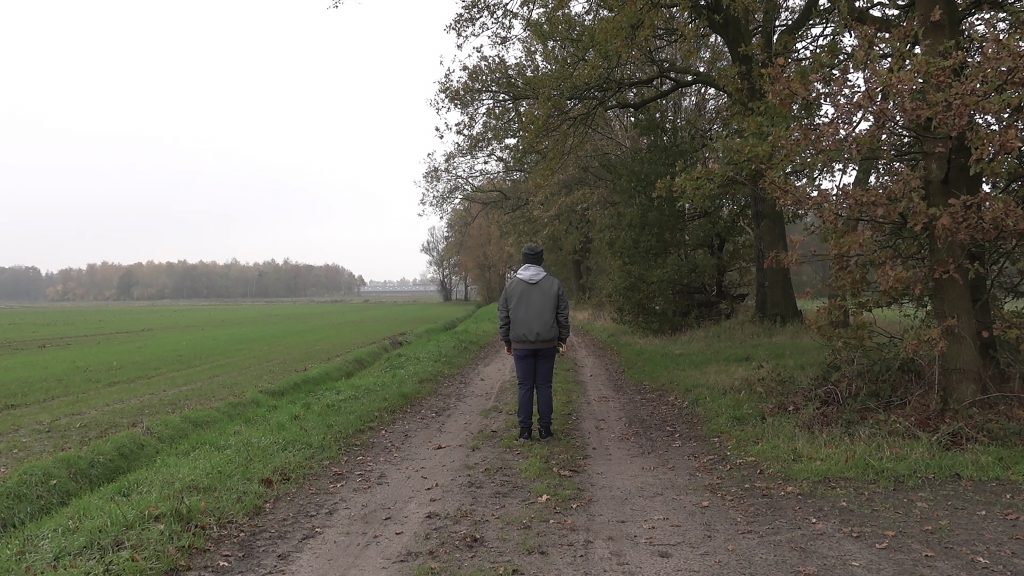 Just like in 2020, Johan Gustavsson will be the guest curator for the exhibition. Gustavsson is co-director of 1646, The Hague, as well as a board member of The Naked and Page Not Found and teacher at the Royal Academy of Art (KABK) in The Hague. His experiences from the previous edition will be used to put together yet another strong exhibition.
The Mondriaan Fund organises the Prospects exhibition annually to boost the visibility of beginning visual artists. The exhibition is also an excellent opportunity to show what has been achieved thanks in part to a contribution from the Mondriaan Fund, a public stimulation fund for visual art and cultural heritage in the Netherlands.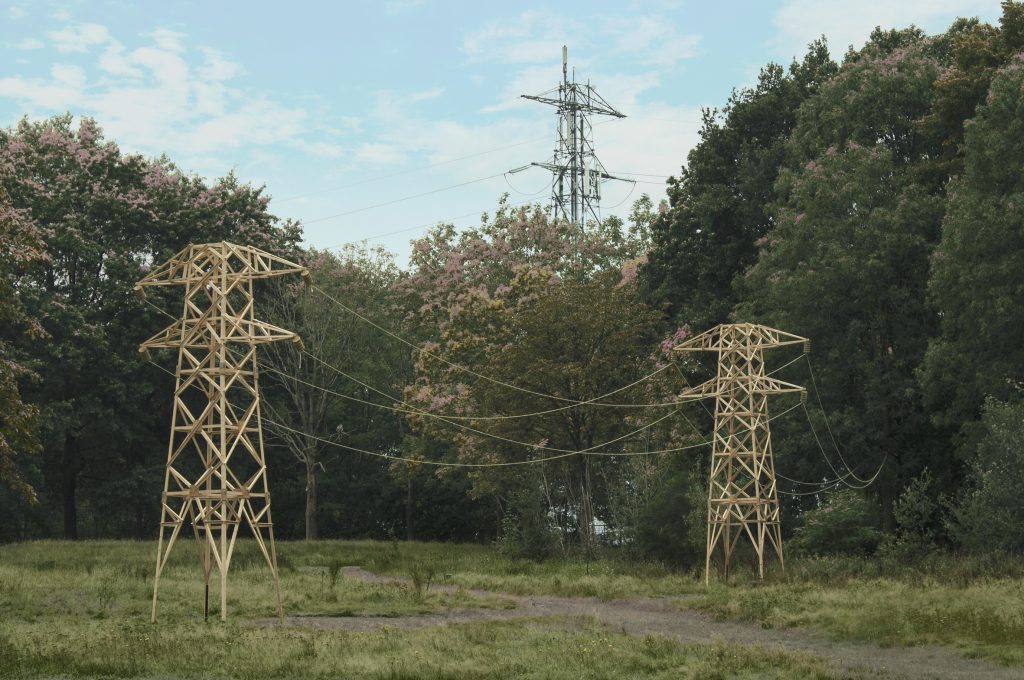 Participating artists:
Sam Andrea / Isabelle Andriessen / Rowan van As / Jorge Luis Barragán Castaño / Linde Bast / Eelke Renschke Bekkenutte / Eline Benjaminsen / Angeniet Berkers / Suzanne Bernhardt / Stephan Blumenschein / Lisa van Casand / Iliada Charalambous / Timo Demollin / Joakim Derlow / Rosa Doornenbal / Caz Egelie / Ricardo van Eijk / Afra Eisma / Valentina Gal / Lin Gerritse / Vera Gulikers / Willem de Haan / Frieder Haller / Klaas Hendrik Hantschel / Xaviera Hardjopawiro / R.B. van Heesch / Eva Hoonhout / Bas van den Hout / Thijs Jaeger / Katarina Jazbec / Johan Jensen Kjeldsen / Eline Kersten / Tahné Kleijn / Leonard Kuipers / Vytautas Kumža / Lieven Lahaye / Lily Lanfermeijer / Nokukhanya Langa / Zhixin Liao / Liv Liberg / Lilia Luganskaia / Bart Lunenburg / Ewan Macbeth / Kitty Maria / Vera Meulendijks / Myrte van der Molen / Aaro Murphy / Kevin Osepa / Wouter Paijmans / Liza Prins (i.s.m. Layla Durrani) / Josse Pyl / Dorota Radzimirska en Yulia Ratman (DAY Collective) / Lars Reen / Chantal van Rijt / Valentino Russo / Franziska Schulz / Lucas Sloot / Sophie Steengracht / Joscha Steffens / Olle Stjerne / Mireille Tap / Gilleam Trapenberg / Reinier Vrancken / Max de Waard / Wim Warrink / Michiel Westbeek / Johnny Theodorus Wiekhart / Domas van Wijk / Abel Wolff / Lavinia Xausa / Romy Yedidia / Peng Zhang / Anouk van Zwieten