NN Art Award 2021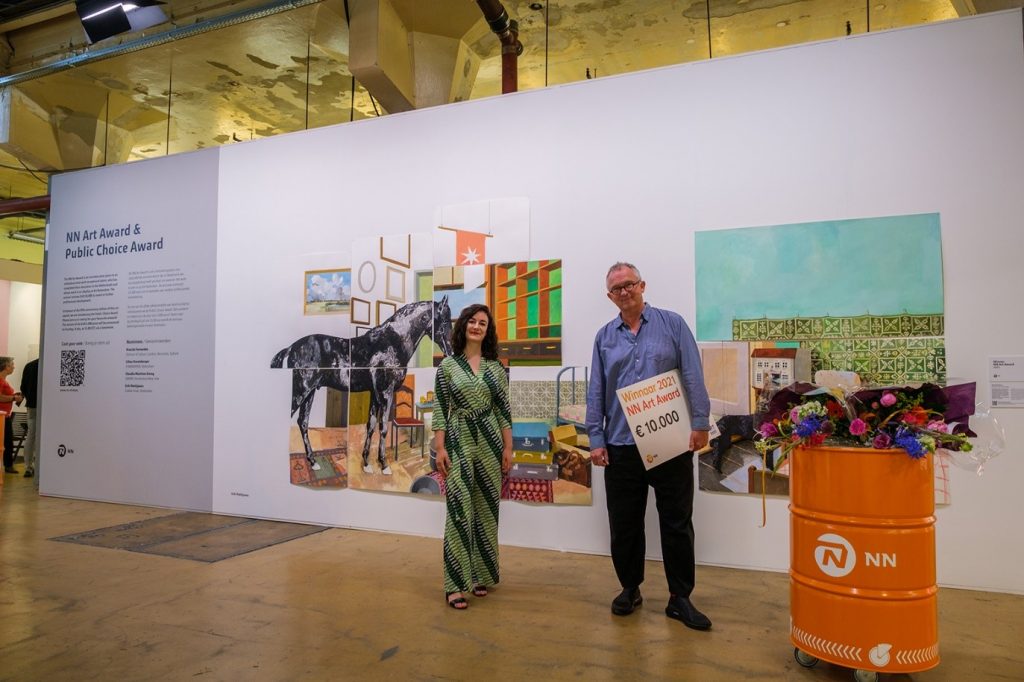 During the opening of Art Rotterdam at the Van Nellefabriek on 30 June, the NN Art Award was presented for the fifth time. The winner was Erik Mattijssen of the Cokkie Snoei gallery in Rotterdam. As the winner Erik received ten thousand euros.
The other three nominees were:
Priscila Fernandes, Division of Labour, London
Lilian Kreutzberger, CINNNAMON, Rotterdam
Claudia Martínez Garay, GRIMM, Amsterdam
The jury consisted of Imara Limon (curator of the Amsterdam Museum), Reyn van der Lugt (collector), Suzanne Swarts (director of Museum Voorlinden), Koen Taselaar (artist and nominee for the NN Art Award 2020), Els Drummen (curator of CODA Apeldoorn) and Elisah van den Bergh (curator of the NN Art Collection).
Elisah van den Bergh, curator of the NN Art Collection, comments, "The goal of the NN Art Award is to offer a platform to exceptional talent. The diversity, quality and creativity of the artists who have completed an art programme in the Netherlands is impressive and inspiring. We are proud to have the opportunity to support these artists and, this year, even more so with the public award. This gave viewers the possibility to cast a vote. More than 1,300 art enthusiasts voted for their favourite artist online for this award!"